ZS1DDK and ZS1AN started at around 05:00 from Bellville.
Picked up ZS1VDV at around 06:00 in Stellenbosch.
Got they key from ZS1YT at 06:30.
Arrived on site 08:30. Did a bit of 4×4 in the mist.
Checked the SWR of the VHF repeater(1.7)
Dismantled the full rack.
Built in a UPS.
Installed duplexer and bandpass filter (had to tune the band pass filter).
Installed VHF, UHF repeaters and link radio.
Installed a 50A power supply.
Installed UHF duplexer.
Installed link controller.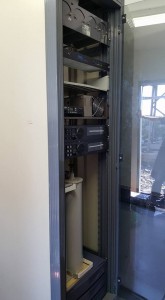 We struggled with local interference on site on the UHF and VHF repeaters. The VHF repeater squelch was closed to 0.37uV. (works now for about 99% of the problem). For the UHF repeater we had to switch on CTCSS.
The UHF link to Jonaskop is not operational, but the problem is suspected to be a misalignment on Jonaskop side (did recheck the alignment of the yagi on Hanskop side).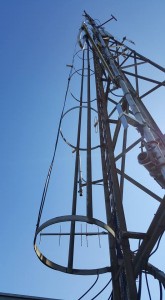 Had a quick bite to eat in Grabouw.
Back in Stellenbosch at around 17:00.
Back home in Bellville around 17:45.