On Saturday 2017-05-20, Paul ZS1V and Rassie ZS1YT headed to Jonaskop to investigate a problem with crackly audio on the 145.675 Jonaskop repeater and to attend to some pre-winter preventative maintenance.
The weather was sunny, but cold, with a fresh cold breeze that could be felt as soon as one was a few meters up the tower.  Most of the area to the South and East of Jonaskop was under thick cloud.
The SWR of the VHF antenna was found to be good.  On previous visits water had been found in the connection between the feedline and the 4-stack antenna, despite there being a good water seal at that point.  The phasing harness has a plastic tube section and extra precautions against moisture entering the system at that point were taken.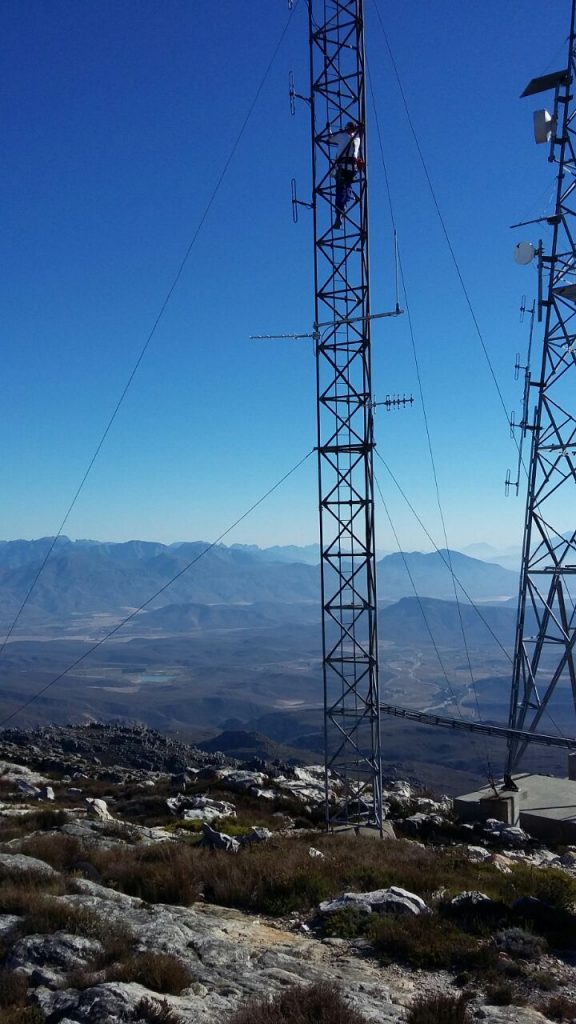 The link controller was also attended to, and audio crackle eliminated by re-seating some of the ICs.
An adjustment was made to the repeater configuration to make it go back to the desired setting after a power interruption.