On 26 June it was reported that the repeater is not functioning and constant keying.
From the detailed fault report it was concluded that a power supply is the most likely problem. However with power problems, there could also have been big equipment failure.
Paul ZS1V and Peter ZS1PDE assisted with the ordering and pickup of a replacement PSU for the site.
Jan ZS1VDV packed for all scenarios on Friday evening. This included making controller link cables for the spare repeater.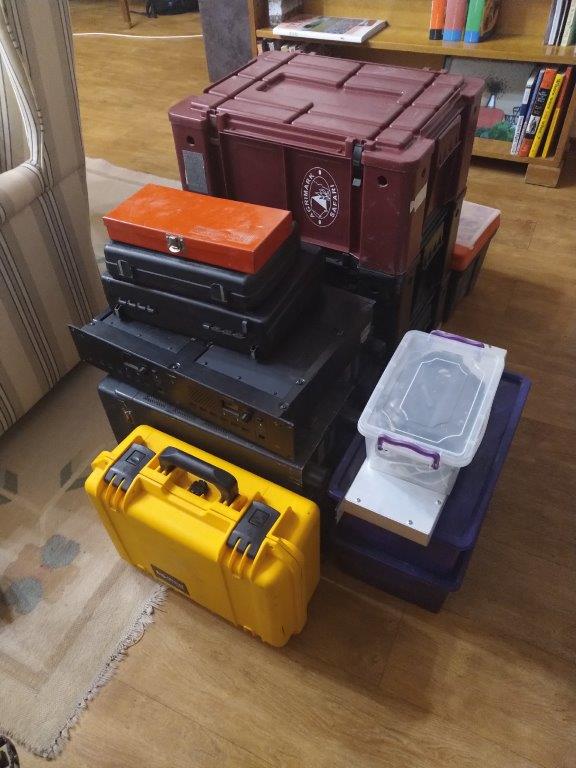 Saturday started very early with Sybrand ZS1SJ meeting up with Paul to collect keys and replacement PSU in Somerset West.
Sybrand next was picked up Jan ZS1VDV and loading all equipment in Stellenbosch at around 07:20.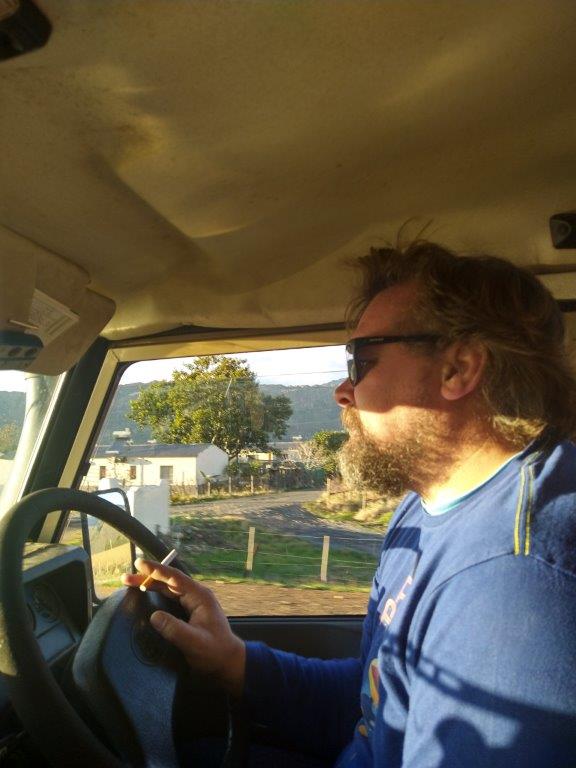 A route via Worcester to Jonaskop the best option, as the Franschhoek pass was closed and the round via Grabouw to Villiersdorp was reported on Thursday to have loads of sand after the winter storms,
Arrived on site, it was very clear that this was going to be a very cold and windy visit. Around -2.5 C and very strong gusts of wind.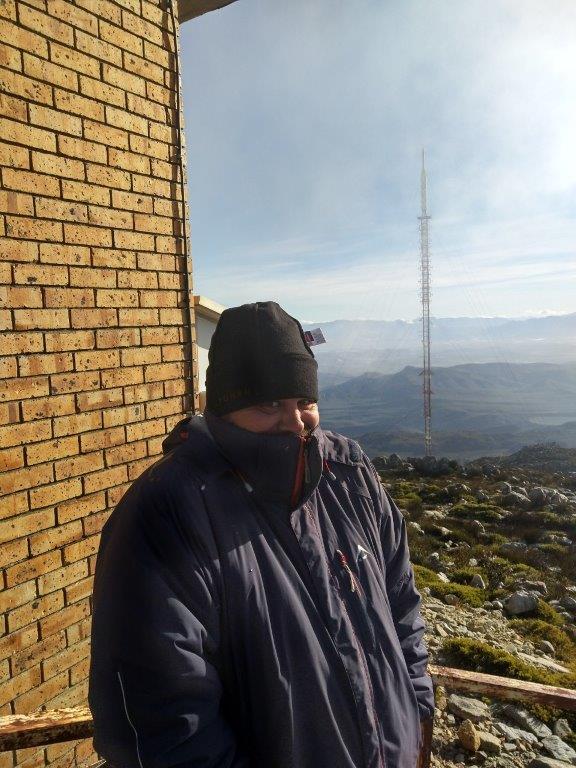 As soon as the repeater hut was opened, it was found that the repeater was on backup power (measured to be 12.8V). This was very strange as the repeater never went to backup power during the week. Next the PSU and 220V was tested all over the site, and found the no 220V was available. With out more information, it was decided to swop the PSU.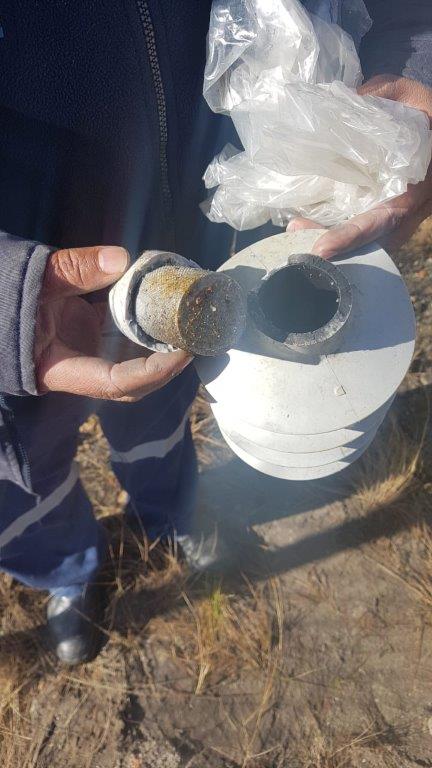 On the way down, Eskom was found working on the line. At this stage it was clear why the repeater was on backup power. In the process of driving up, Eskom switched of the 11 KV line to work on it. The 11KV line was hit by lightning and an isolator needed to be replaced. With the one line on the delta 11 KV line down, the transformer would have converted to 220V star 3 phase, but the 220V would not have been stable. After about 1.5 hours the repair was concluded. They had to use a gas flame to shrink the heat shrink on the lug.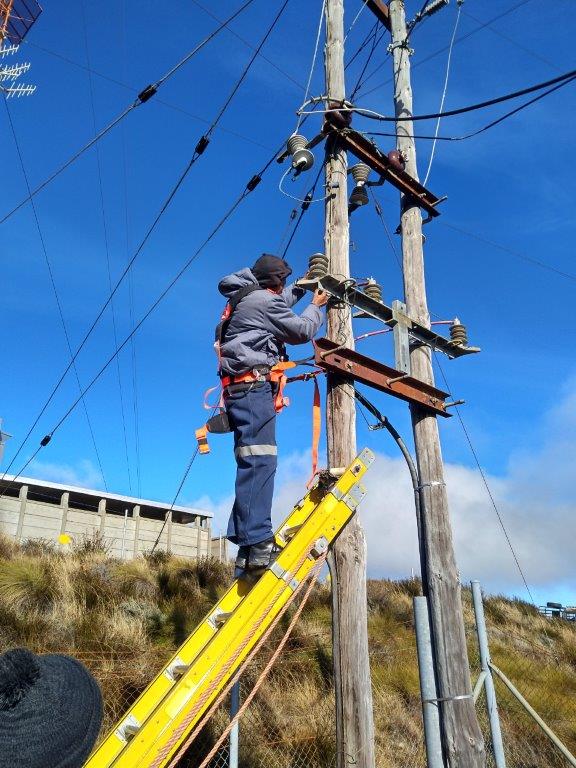 Returned to site, checked that all power was up and running. It was found the that controller configuration was corrupted and needed to be updated. The main and battery sense DTMF codes was also swopped as listed on the TODO list for the site.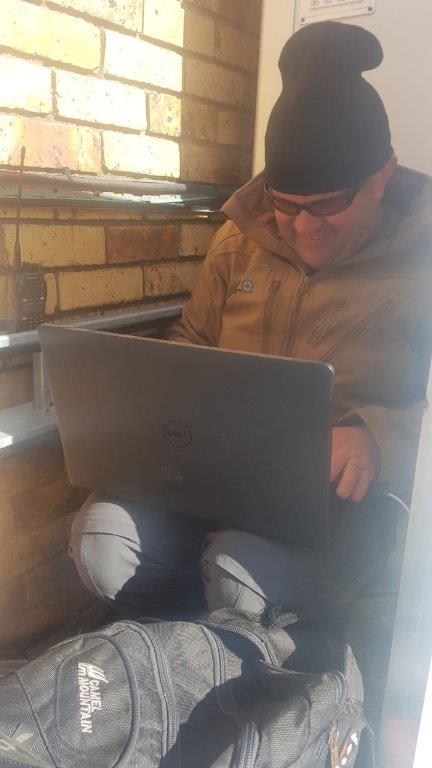 The link radio the Hanskop audio levels could not be realigned as it was just to cold and wind to strong.
The tower guy lines was giving a quick inspection and found that they will need service on next visit.
Unpacked in Stellenbosch around 14:00.
Sybrand last stop at home around 14:30 for a total round trip of 330km.