It was a challenge to predict the correct maintenance slot for Jonaskop. The weather changed a few times in the week.
David ZS1DDK picked up batteries, which was fetched from him during the week by Jan ZS1VDV. Rassie ZS1YT facilitated all payments.
John ZS1EQ delivered the automatic switchover and LVD (Low Voltage Disconnect) / OVD (Over Voltage Disconnect) box to Matt ZS1MTF on Friday evening.
A team consisting of Matt ZS1MTF, Nic, James ZS1RBT, Paul ZS1V and Jan ZS1VDV went to Jonaskop to upgrade the emergency battery capacity, install the automatic switchover and LVD/OVD box, replace all cable ties (lasted about 8 years in the sun) and tension the tower stays.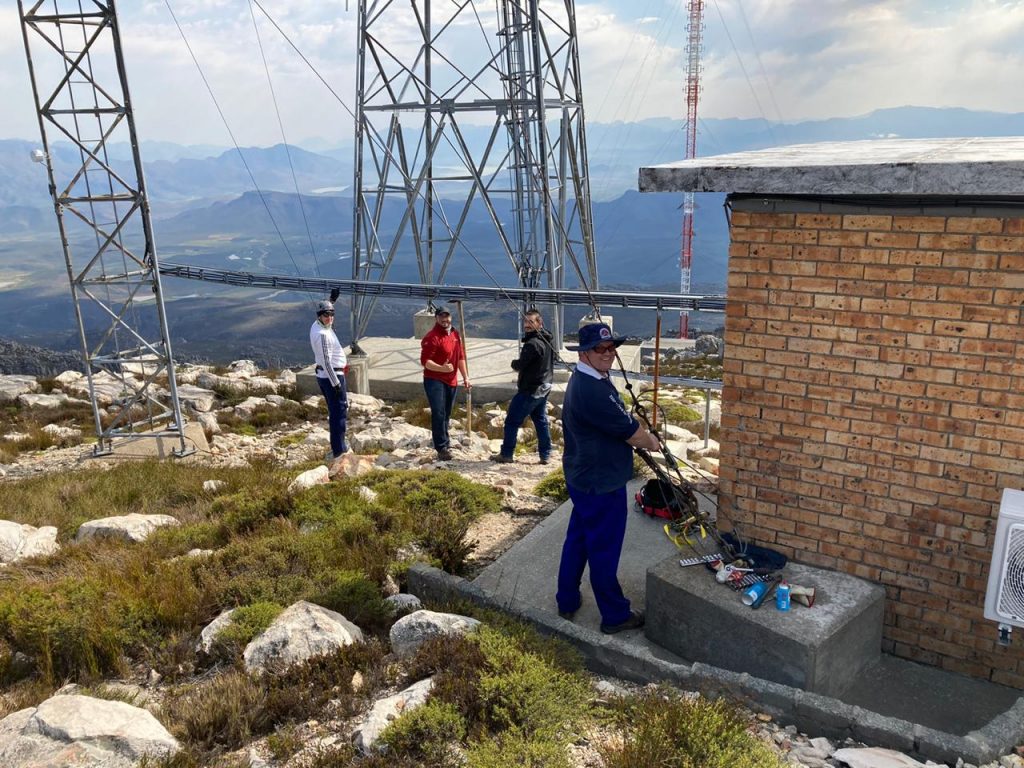 Saturday morning started at 06:00 packing the vehicles.
Left home around 06:30.
08:30 stopped at site. The weather was not cold with a moderate breeze, which turned into a strong breeze as the day progressed.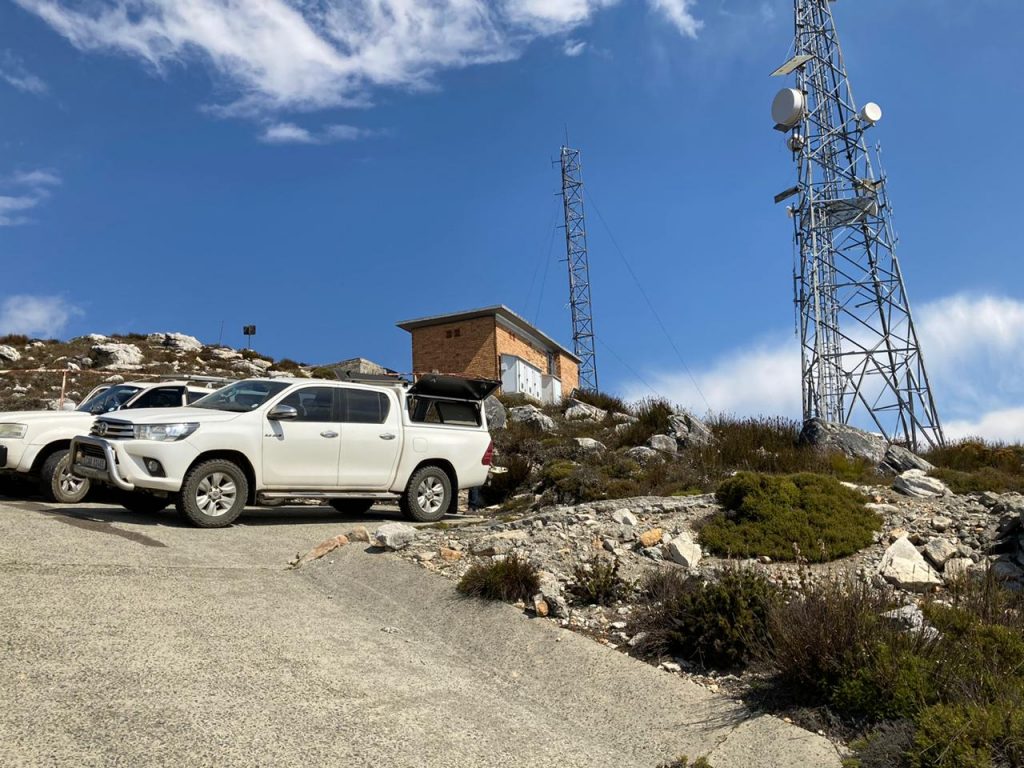 11:30 done and left site.
13:00 safe home.