On Saturday morning Jan ZS1Z and Paul ZS1V went to the Jonaskop 145.675 repeater site. The repeater and link controller had been damaged during a lightning storm during the past winter. The Vertex VXR9000 repeater required some transistor replacements on its IO board and was repaired by the agents.
After the repair of the repeater, Jan spent many hours repairing the link controller and then re-aligning the audio levels between the repeater and the Riversdal and Hanskop link radios.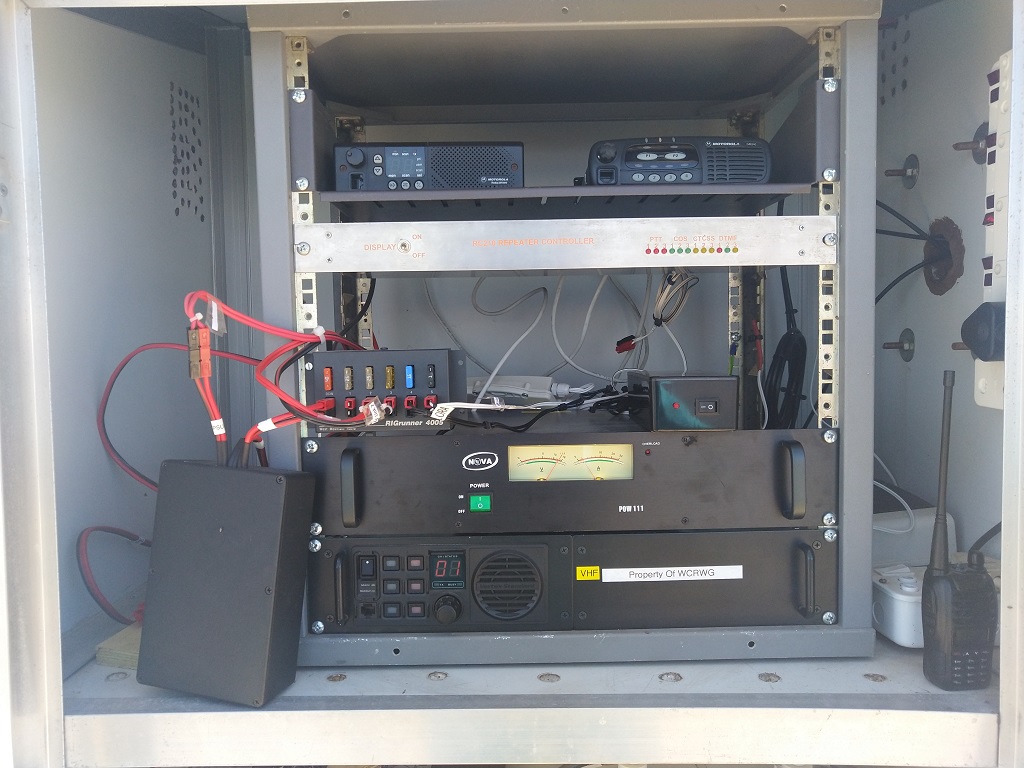 The team took the opportunity to also install lightning protection units on the VHF and Hanskop link antennas. These units were donated by Mike ZS1TAF. Lightning protection will be installed on the Riversdal link antenna on a future visit when we have another unit available. The various antenna feedlines were relabelled as the old labels had been removed by the weather.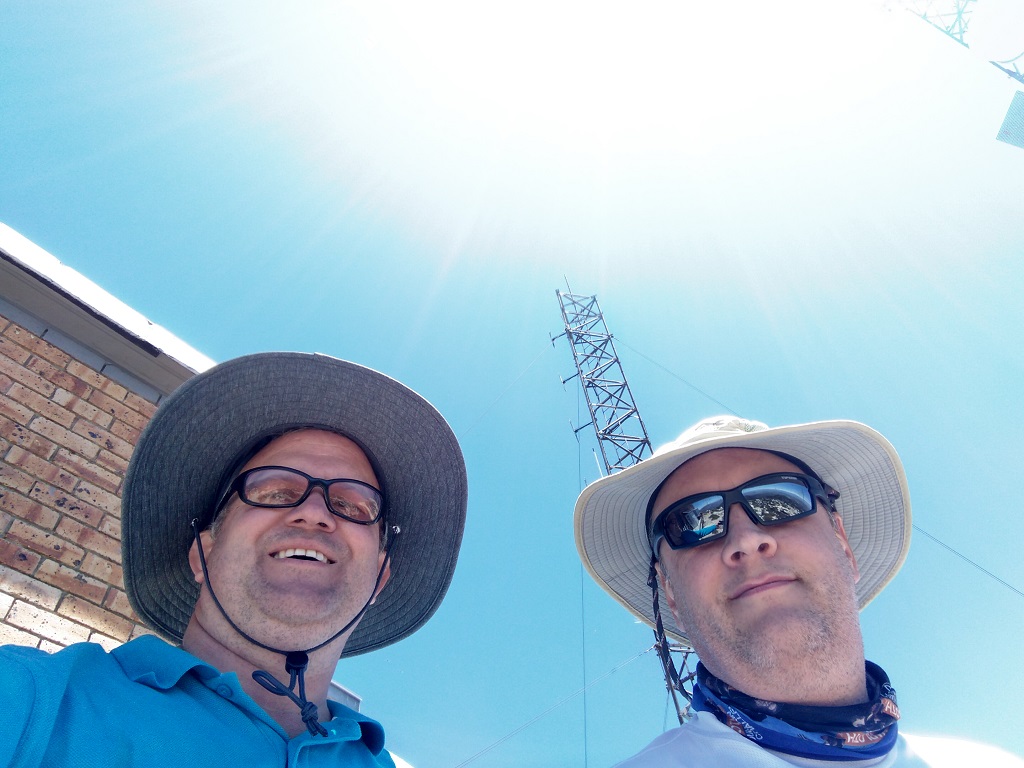 The team were unable to verify the SWR on the various antennas as the WCRWG SWR meter has developed a fault. The WCRWG will likely have to look at acquiring a more robust unit suitable for field work. Donations of a Bird with the appropriate slugs would be highly appreciated and well used.