On Saturday 3 November, Jan ZS1VDV and Paul ZS1V left Stellenbosch at 06:00 to visit the 145.625MHz repeater site at Voorstevlei near Piketberg.
Towards the end of October the UHF radio for the link from Piketberg to Hawequas locked into transmit.  The link repeater at Hawequas had to be temporarily disabled to prevent the rest of the link network also locking in transmit.
The team arrived at the Piketberg site at around 8am.  The problem was narrowed to a faulty buffer chip in the link controller.  The chip was replaced with a spare and the fault cleared.  The link controller was also updated to the latest firmware.  A bandpass filter was also added to the receive path.  That eliminated interference from a nearby DMR repeater.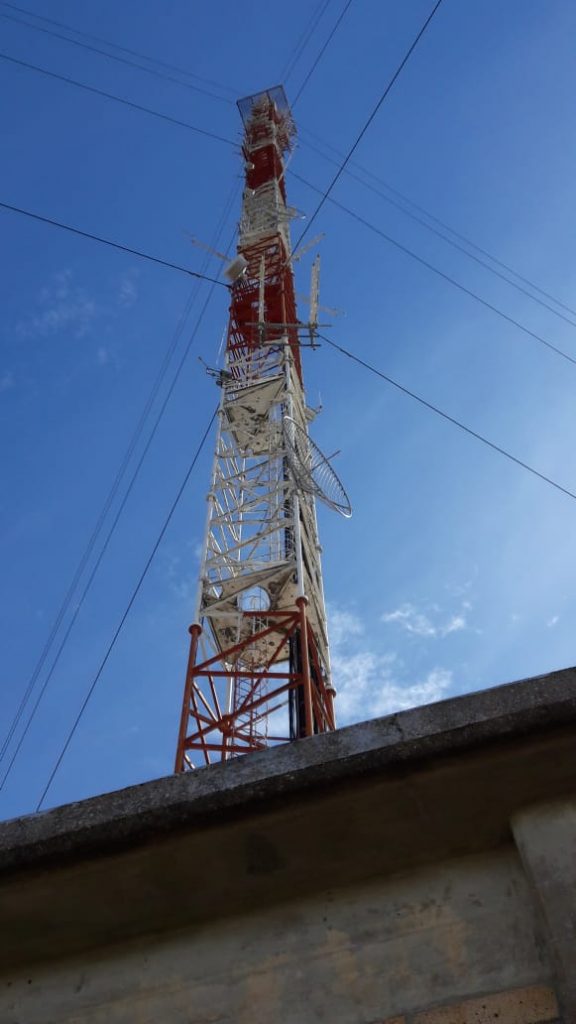 At 09:45 the team packed up and departed Piketberg for Hawequas.  There, the link controller settings were adjusted and a damaged connector seal on one of the antennas was repaired.
The exterior temperature sensors at both Piketberg and Hawequa have not stood up to the elements and are faulty.
The team arrived home just after noon.