Installing solar power for backup purposes has been a project which the WCRWG has been working on for a long time.
A few people and organizations where involved:
Paul ZS1V – ordering of hardware components
Rassie ZS1YT – Site visit planning and install
Sybrand ZS1SJ – Building custom bracket (biggest part of project), site visit planning and install.
Michael ZS1MJT – Site visit installation, buying some components
Matt ZS1MTF – equipment collection and transport
Jan ZS1Z – Site visit install
Hamnet WC – Donation towards project
Sunday 08:30 Loading of brackets, panels and hardware. Installation team ZS1YT, ZS1SJ, ZS1MJT and ZS1Z.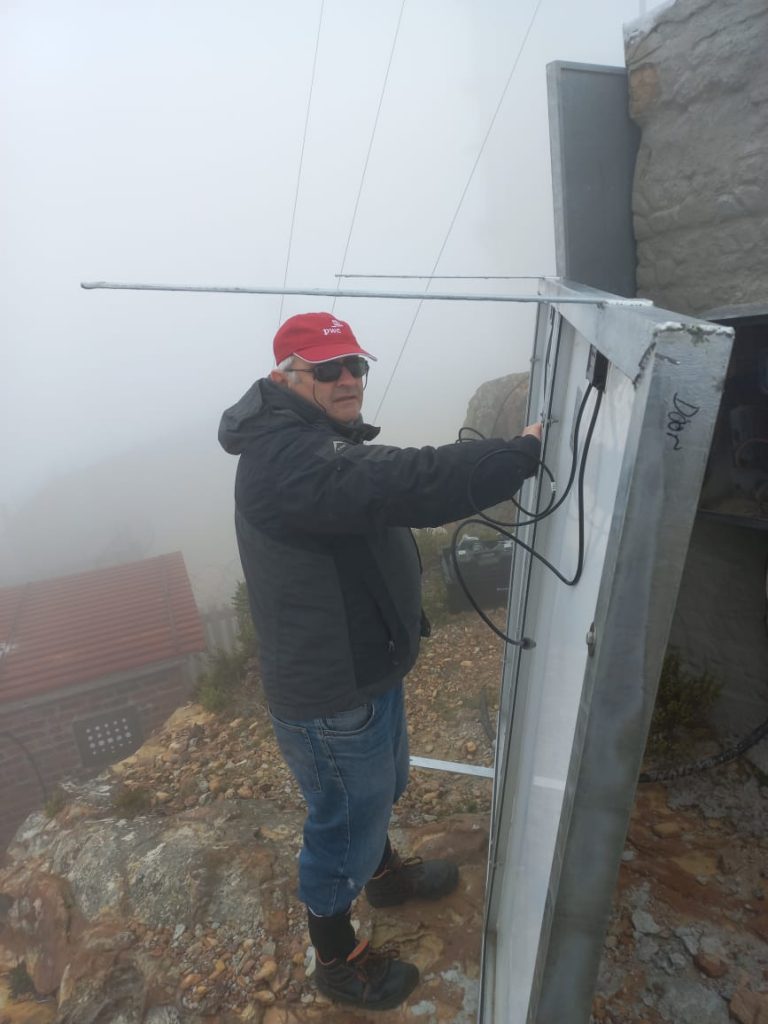 Onsite 10:15, Inside temp 6 degrees. Visibility was very limited (maybe 5 m). Was very thick mist and windy.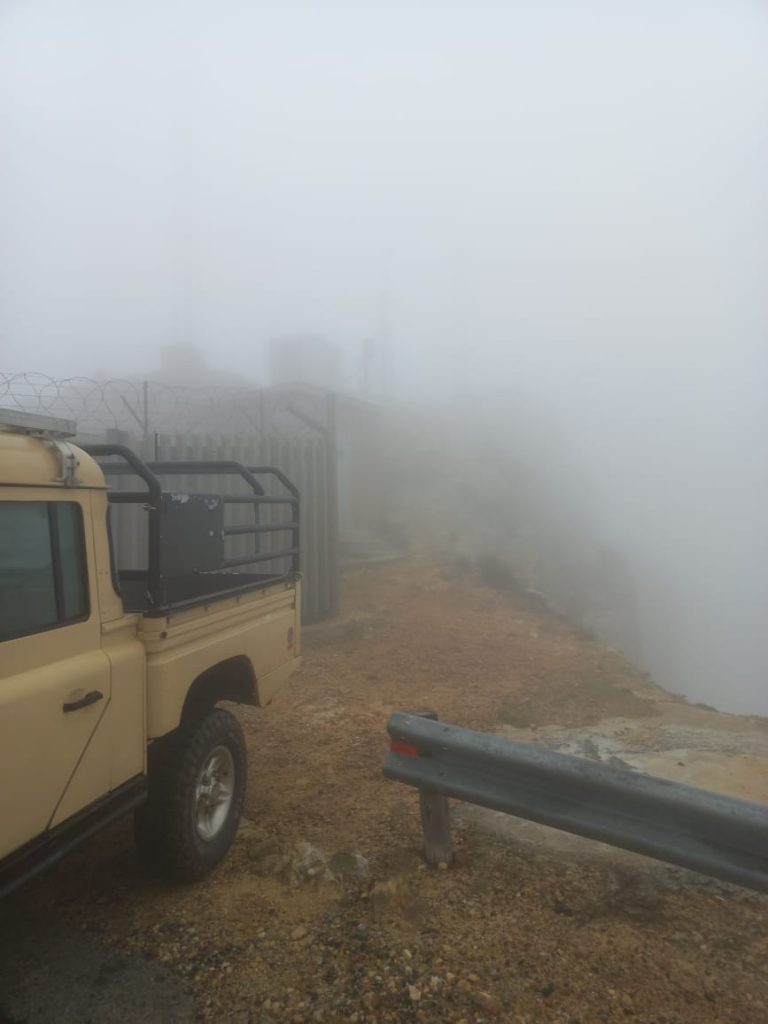 Install solar panels and controller. Update link controller to have the 6m link on by default and also send morse(CW) id message every 5 min.
Left site 12:30
Home 14:30