On Sunday a team of four consisting of David ZS1DDK, Mike ZS1TAF, Markus ZS1MTB and Rassie ZS1YT left home at 7h00 to meet at the site gate at 8h00. The purpose of the visit was to replace the 3 cable stays on the tower with new Stainless Steel cables, clamps and turn buckles.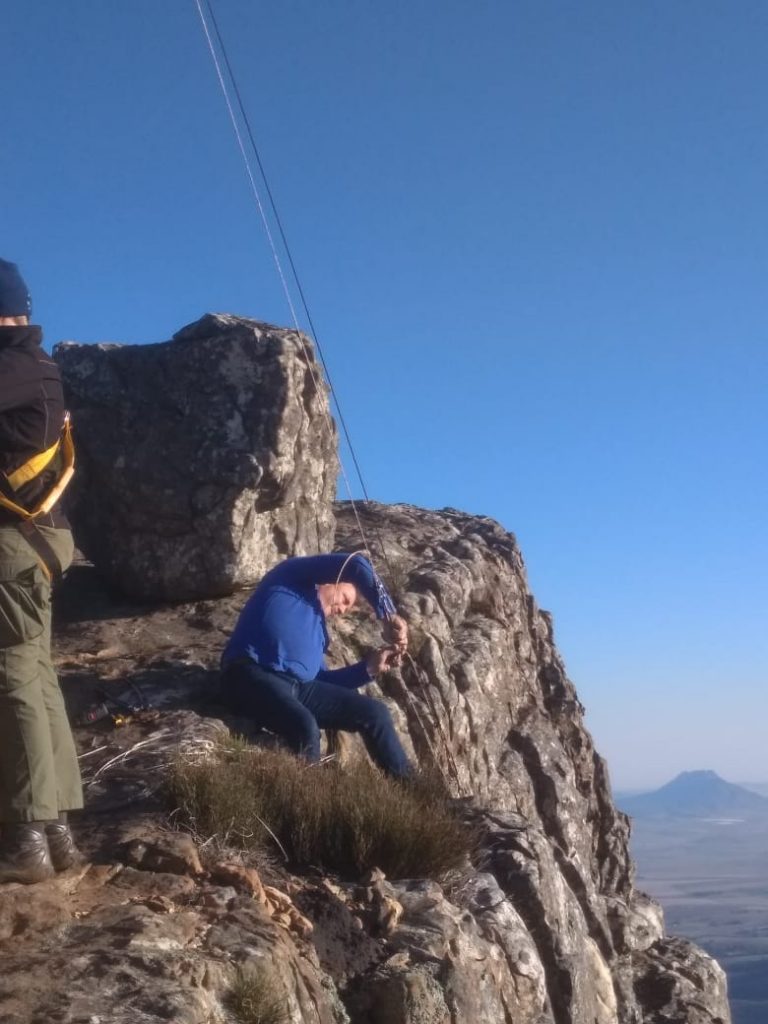 A 6m dipole was also fitted to the tower for future linking of a 6m simplex radio onto the repeater system.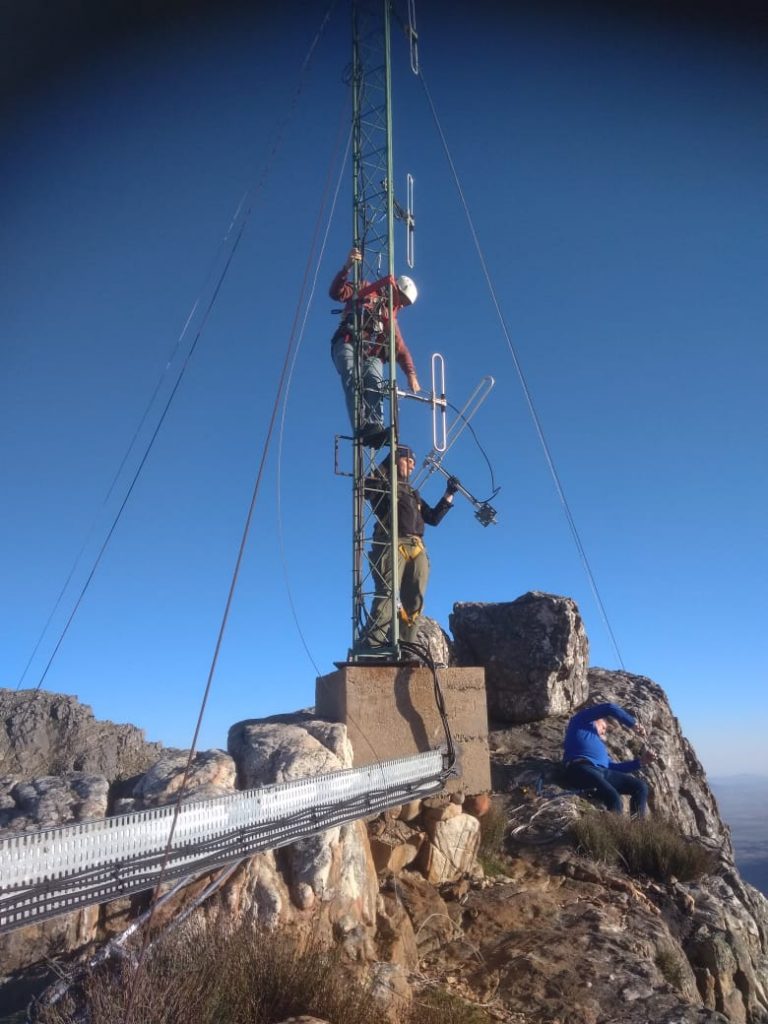 Although quite a strong wind was experienced, the temperature on top of the mountain was a very cool 18o C. Work started immediately with Mike and Markus climbing the tower and David and Rassie fixing the cable stays on the bottom anchor points. The team returned home by about 12h30.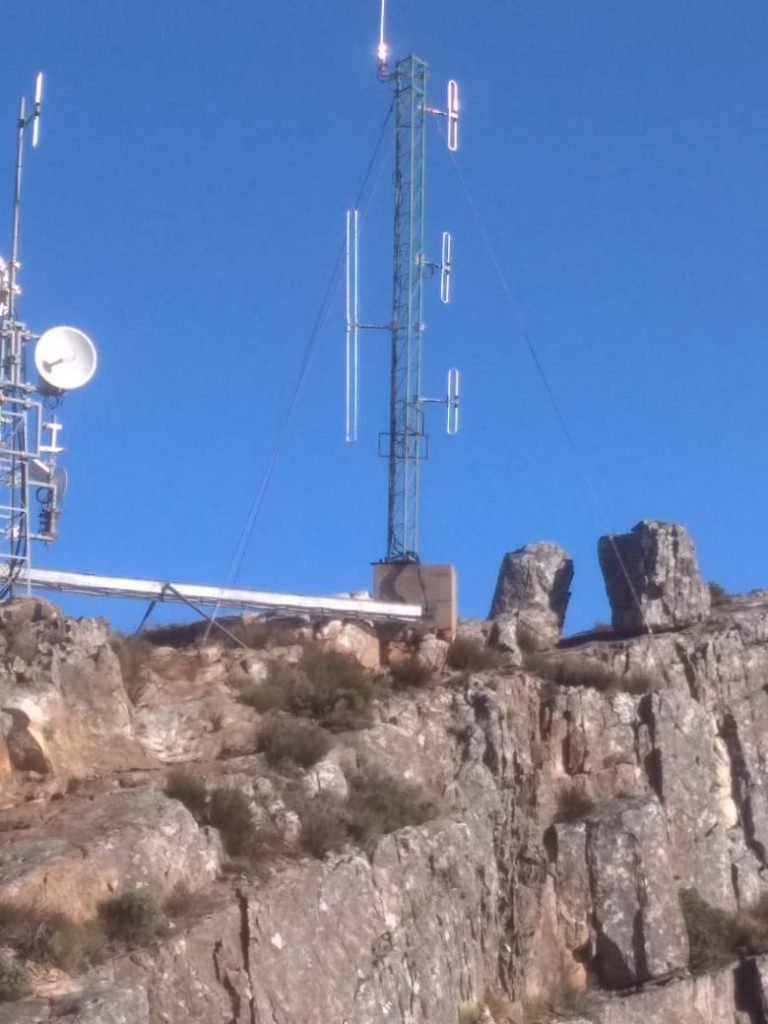 The 6m Webb-antenna and Stainless Steel cable was donated by Rassie ZS1YT
The antenna clamps, cable ties and other hardware was donated by Mike ZS1TAF
Travelling to the site by ZS1TAF, ZS1MTB and ZS1YT was also donated.